GENRE
ActionOtherLocal Multiplayer
DESCRIPTION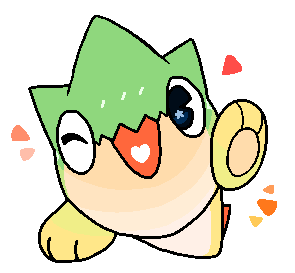 Hey there! I'm Melon, a Pico Dragon from the absolutely hip new party game, "Dragon Drop"!
I don't know who you are, or how I got here, or where "here" is for that matter (I'm VERY scared), but since you're here, let me tell you a little bit about Dragon Drop!
In Dragon Drop, you'll play as a Pico Dragon (like me!) and use our breath-defying PICO BEAMS to wipe rows of cubes off a checkerboard stage! With the right skill and timing, you can knock your rivals off the map and become a Dragon Drop champion!
Here are some of the features you can look forward to when playing Dragon Drop, even right now in it's current Early Access Alpha state!
Play with up to four players or bots for the best in block-dropping mayhem, across dozens of unique stages!
Customize your own Pico Dragon with a huge variety of hats and colors! (I don't know how many, but it's less than 100 billion)
Clear achievement boards to unlock new customizations, stages, songs, and other rewards! New boards will be added over time!
Rest easy with the knowledge that you've downloaded dragons to your computer!
We hope to see you drop in soon! And remember: I'm still trapped here! Tell the devs to let me out!!
ACCOLADES
| Accolade | Event Name |
| --- | --- |
| "Wow what a delightful game this is, thank you for playing Dragon Drop with me and please call me more often." | Your Mom |