DESCRIPTION
Arctictopia is a puzzle-solving game in the Arctic Ocean. Figure out routes and plan your moves to help mama polar bear find her cub on the melting ice.
As the ice sheets melt away, the polar bears' route home becomes even more treacherous...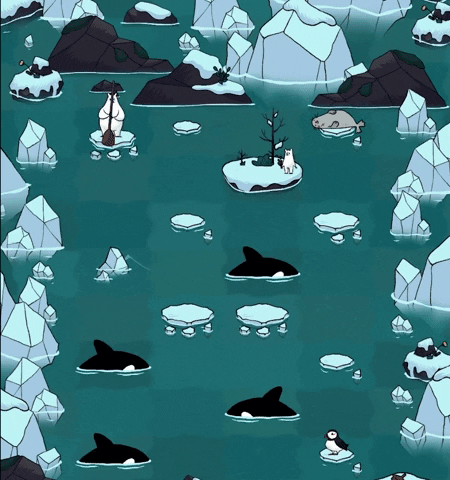 Features:
10 unique mechanics woven into 150 intriguing levels.
Immerse yourself in a hand-drawn, picture book-styled (but frigid!) North Pole and as you cross the Arctic Ocean.
Plan your every step carefully — with each move you make, the ice under your paws melts a bit.
Relax and take your time puzzle-solving. It's easy to retrace your steps or try a different level. Chill and enjoy the challenge.
Adorable cub, seal and puffin.