タイプ
ActionAdventureRPGDungeon CrawlerRoguelikeSimulation
DESCRIPTION
From the multi-award winning studio, BattleBrew Productions, comes a super cute and tasty rogue-lite dungeon crawler!
Explore the world of Cuisineer as you enter dungeons and defeat monsters to get vital ingredients to cook delicious food to serve at your restaurant!
You find out that you've inherited the family restaurant but it is in debt and on the brink of collapse. The only way to pay back the debt is to reopen the restaurant!
And to do THAT you've got to go dungeon-delving!
Features:
- Procedurally generated levels
- No playthrough is the same!
- A wide variety of enemies, rooms and bosses feature in your travels
- Multiple unique dungeon biomes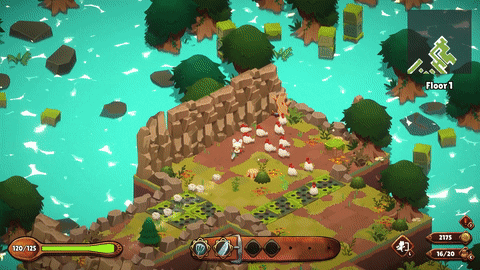 - Lush Forests, Flaming Volcanoes, Icy Caves and Deadly Swamps
- Run your own Restaurant
- Fast-paced diner action; cook up a storm and get the right dishes to the right customers
- Over 100 delicious recipes to discover and cook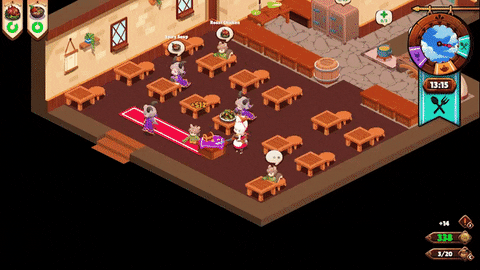 - Customisable Weapons/Gear System
- Unlock the powers of Salty, Sour, Sweet, Bitter, Umami, Frosty and Toasty as you mix and match the various effects to knock out the competition!
- Bubble Tea Potions - Drink on the go!
ACCOLADES
| Accolade | Event Name |
| --- | --- |
| Champion | Big Indie Pitch 2022 (PC and Console version) |
| PAX Together Pick | PAX East 2022 |
| Maronner's Rock Writer's Choice | PAX East 2022 |