About
BEEP Company Inc. is an independent publisher, agent, consulting and service company that was established by veterans in the gaming industry in 2016 with the simple mission of helping other independent game developers and publishers expand their reach into key markets such as Japan, Greater China, North America and Western Europe.
Games
Chenso Club
ABOUT THIS GAME
The alien invaders are everywhere, attacking everything and everyone! And when they die, the life-force they leave behind is an ultra-incredible energy source! Is there any hope?
Meet the Chenso Club: a growing group of fighters here to save the world. They're using the aliens' life-force to power up and beat them at their own game. Don't let their adorable nature fool you - they will happily and brutally obliterate any threat that gets in their way.
Our heroines want any excuse to use their newfound powers. It's up to you to master their moves, increase their power and show the world the might of the Chenso Club.


♦ Punch, jump, slash, and smash: Master the girls' moves, kick your reflexes into high gear, and battle your way through randomized stages to obliterate aliens.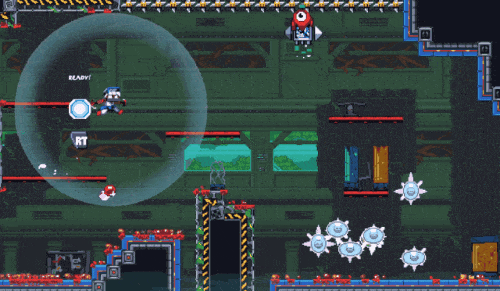 ♦ Play solo or with friends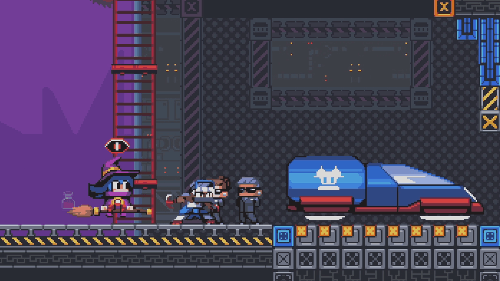 ♦ Play solo or indulge the Chenso girls' competitive nature with couch co-op.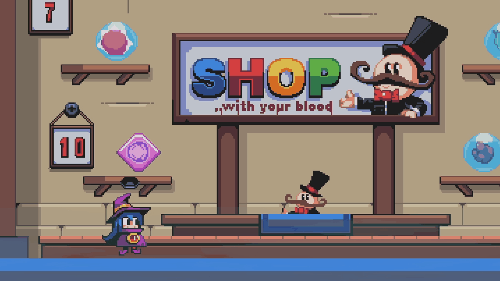 ♦ Your Life Force is your Currency: Power up your heroine by sacrificing your health in shops and events.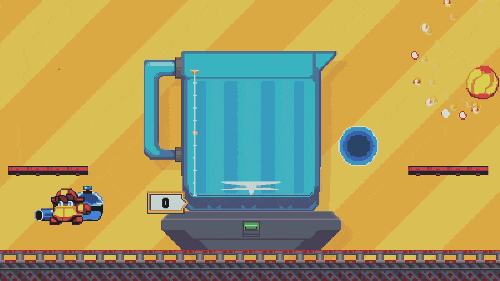 Exciting bonus levels: Experience various fast paced and fun bonus levels and events!
Coming to PS4 and Switch in Japan!
Move or Die
ABOUT THIS GAME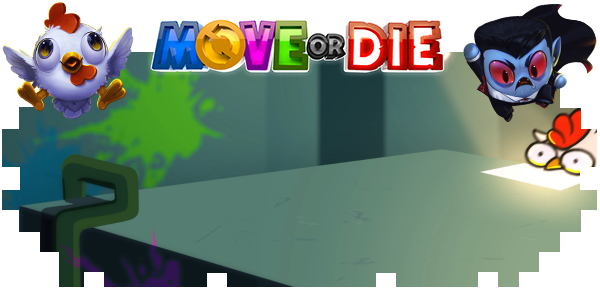 20-second rounds, constantly changing mechanics and A LOT of yelling. These are the keywords that perfectly describe Move or Die: Unleashed, the 4-player friendship ruining party game where rules change every single round. Slap your friends' controllers out of their hands while playing on the same couch, challenge players online from around the world or pretend to practice offline with AI bots. Select what game modes you want to play from an ever-growing list of developer and community-generated modes, each with their own outrageous mechanics and level design crafted to promote hours of good old friendship-ruining fun.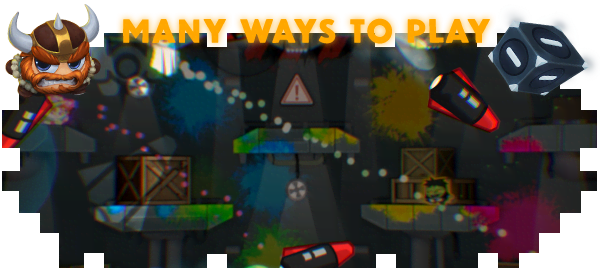 Play against your friends on the same couch, challenge players from all around the world in online matches or pretend to practice offline with AI bots. Select what you want to play from an ever-expanding roster of mini-games, each with their own outrageous mechanics and level design crafted to promote hours of good old friendship-ruining fun.
Play online to gain XP and level up, unlocking awesome characters and game modes in the process. While you're at it, use those gains to contribute to our in-game debt bar. When the bar is filled and the debt is paid, exclusive cosmetic items are unlocked for everybody that pitched in!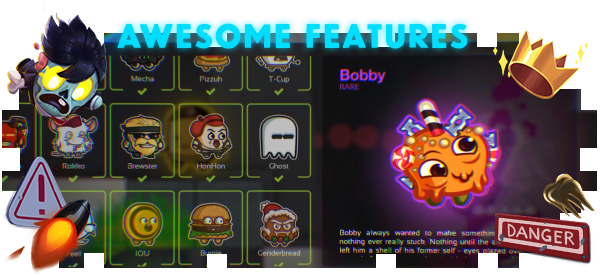 ♦ 4-Player Local/Online Multiplayer and Offline Practice Modes
♦ Game Modes Galore
♦ Easy-to-Learn, Fast-Paced Fun
♦ Leveling-Up System
♦ Daily Contributions - A community-wide challenge!
♦ Regular Content Updates
♦ DLC Free...Always
♦ Striking Graphics and a Killer Soundtrack
♦ Controller Support
As its name suggests, Move or Die: Unleashed forces players to take action. In fact, not moving literally makes your character explode. And, with just 20 seconds per round, Move or Die: Unleashed is a quick game to pick up, but a hard one to put down.
Coming to Nintendo Switch and PS4 in Japan August 18, 2022!
Industria
ABOUT THIS GAME


On the evening of the fall of the Berlin wall, a young woman plunges headlong into a parallel dimension to find her missing work colleague who has disappeared under mysterious circumstances. While the checkpoints in East Berlin are still being overrun by crowds of people, Nora escapes from this world, into unknown layers of time and into an unknown fate.



♦ Profound story
Experience a classic story-driven first-person shooter with about 4 hours of gameplay
♦ Tight atmosphere
Dive into a lovingly designed world full of mystery and lynchesque surreality
♦ Deadly danger
Enemies lurk around every corner - defend yourself with 5 different weapons
♦ Unique setting
Berlin at the time of the fall of the wall meets a surreal industrialized city
♦ Experimental soundtrac
Synthesizer, acoustic instruments and melancholic vocals



Berlin, 9th November 1989: The streets are full of people. After four decades of division, thousands of cars are rolling across the inner-German border. The Wall is finally open!
At the same time a man disappears in a secret research facility near East Berlin. His goodbye message reaches you too late. You drive back to the office, where the State Security has already destroyed all records of the research project. The complex is deserted and empty.
The search for Walter takes you deep into the center of the facility - right into the heart of the universe, where time seems to stand still. The dark secret lurks - well hidden - behind the curtain. In the end, it is horrible insights and the questions of responsibility that make you dive deeper and deeper into a strange, surreal yet familiar world.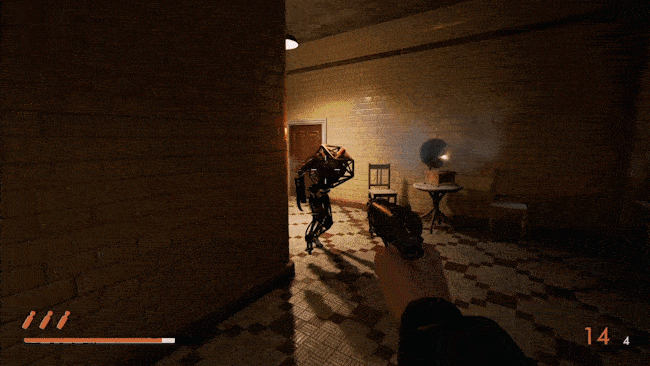 Coming to PS5 in Japan August 2022!